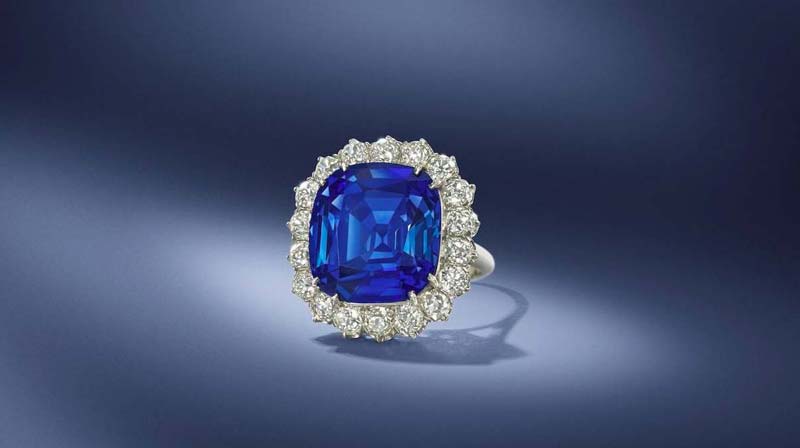 A 17.43-carat Kashmir sapphire ring attracted the attention of multiple bidders at Bonhams London Jewels sale earlier this week.
The cushion-shaped stone, which dates to the late 19th to early 20th century, fetched CAD$1,269,684 (GBP 723,062), more than doubling its pre-sale estimate.
The ring, formerly owned by a European noble family, was sold to a telephone bidder.
"We have a strong track record of selling Kashmir sapphires at Bonhams, with our international clients eager to add an important gem to their growing collections," said Bonhams' Emily Barber. "We're delighted this impressive stone performed so well at the sale."
Also among the auction's high-performing lots was a diamond and sapphire necklace by Spanish jeweller Grassy. The piece, which dates back to 1935 and features 34.59-carat Sri Lankan (no heat) sapphire, sold for $504,954 (GBP 287,562) against its pre-sale estimate of $210,718 to $316,077 (GBP 120,000 to 180,000).
"This necklace is the epitome of late Art Deco jewellery design and embodies the fashion for striking, sculptural 'white' jewels in diamonds and platinum," said Barber. "To discover a necklace like this today, intact and never before seen on the open market … is not only rare but illustrates the compelling stories period jewels can tell."