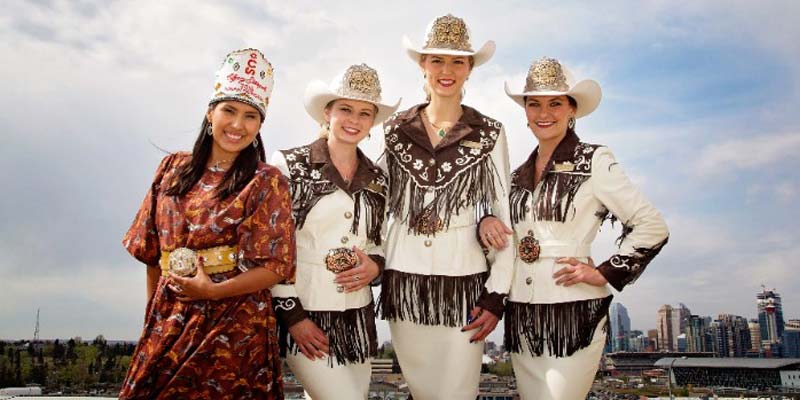 The Calgary Stampede queen, princesses, and Indian princess will be wearing ammolite jewellery at the annual event, thanks to a sponsorship deal with Korite, a company that designs with the stone.
"We're thrilled to align with ambassadors who share our excitement for promoting Calgary and its heritage," says Jay Maull, president of Korite, which is based in Calgary. "We take western culture to heart and support those who share the same values of integrity and commitment."
Ammolite is fossilized shells of ammonites, an extinct group of marine mollusc animals. The gemstone is found primarily along the eastern slopes of the Rocky Mountains of North America.
In addition to wearing the jewellery at the stampede, the deal allows the ambassadors to wear it for the duration of their reign as they attend more than 400 appearances locally, nationally, and internationally.
"The Stampede queen, princesses, and Indian princess inspired us to create this new collection, the first of many for the company's new brand initiative," says Amarjeet Grewal, Korite's vice-president of operations and merchandising.
"The women selected their pieces, [since we believe] jewellery is a personal decision and you're naturally drawn to one that speaks to the individual."