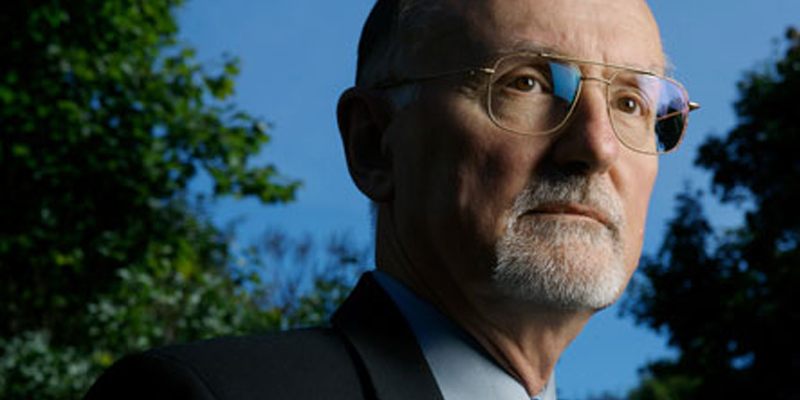 One of the architects of the Kimberley Process (KP) says the recent deadlock over Zimbabwe is an indication "[it] is at long last beginning to get serious as a regulatory body."
Ian Smillie says that although the stalemate reached at the KP's plenary in Jerusalem earlier this month may be resolved in further meetings before the end of the year, the lack of consensus among members suggests the certification scheme is getting tough with the African nation.
"Zimbabwe's internal controls are poor and on top of that, there are deep concerns about human rights abuse and militarization in the diamond fields," Smillie told Jewellery Business. "Until that is resolved, the KP cannot in good conscience certify Zimbabwean diamonds as 'clean.'"
KP delegates, along with representatives from human rights organizations and diamond industry groups, gathered in Jerusalem earlier this month for the annual meeting. After four days of negotiations, consensus could not be reached to allow diamond exports from Zimbabwe's Marange fields. News agencies are reporting Canada, Australia, and the European Union blocked a deal that had been agreed to by the United States, a frequent critic of Zimbabwe.
"Despite rigorous negotiations, regrettably KP members were not able to bridge the gaps among them and were unsuccessful in their efforts to reach an agreement regarding the contentious issue of the Marange diamonds," said KP chair Boaz Hirsch. "We are, however, committed to reach a consensus that will enable Zimbabwe to restore its diamond exports within the KP framework. Achieving such a consensus is a formidable task, yet it is a task that lies at the heart of the KP. We will relentlessly continue pursuing an agreement."
Smillie says the ball is now in Zimbabwe's court.
"The question is not what kind of a deal it can make with Zimbabwe; it is whether Zimbabwe is willing and able to meet KP minimum standards, whether it will stop abusing its citizens, and whether the rule of law will be allowed to prevail in the country's diamond industry," he added.
In other news from the plenary, the KP agreed to adopt initiatives designed to streamline operations, including improving co-operation between the KP and the World Customs Organization (WCO) and development of a sub-working group to advise on resolution of disputes over shipments of non-conflict diamonds.
"All KP participants have recognized that in order for the process to be able to handle the ever-growing challenges on its doorstep, certain reforms must be implemented," Hirsch said. "I consider the decisions adopted by the plenary concerning these issues to be a significant step in the right direction."
The Democratic Republic of Congo (DRC) has been named the incoming chair for 2011.