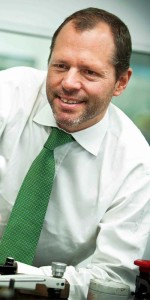 Rio Tinto Diamonds managing director Jean-Marc Lieberherr is leaving the company as part of a restructuring plan.
Lieberherr has led the diamonds group since 2013, but has been with Rio for 10 years, previously serving as its chief commercial officer (CCO).
His replacement, Simon Trott, is managing director of Rio's salt and uranium division.
"I am delighted to lead Rio Tinto's high-quality global diamonds business and thank Jean-Marc for his contribution in setting up the business for future success," Trott said. "The market fundamentals for diamonds are very positive and we are well placed to continue to deliver value to all our stakeholders."