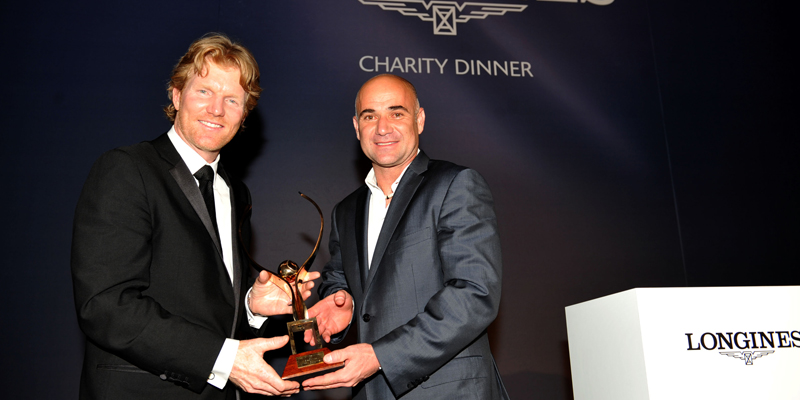 Tennis champ Jim Courier added another grand slam title of sorts to his resume after receiving Longines' Prize for Elegance for his work with disadvantaged children.
A charity dinner held in support of foundations run by brand ambassadors of elegance Andre Agassi and Stefanie Graf gathered tennis greats and industry players.
Agassi presented the honour to Courier, who founded Courier's Kids, a non-profit organization that supports tennis programs in the inner city of St. Petersburg, Fla.
After retiring from the tennis circuit, Agassi created the Andre Agassi Foundation for Education, a charity working to transform public education in the United States. Graf, his wife, started up Children for Tomorrow to help children and families suffering from the traumas of war and exile.
Florence Ollivier-Lamarque, general director of Swatch Group France, and Walter von Känel, president of Longines, presented Courier with a cheque for $100,000 to benefit Courier's Kids.