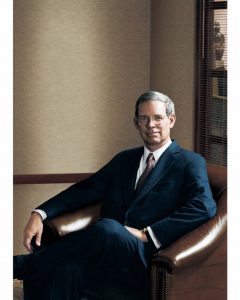 Roger Farah takes over as chair of the board for Tiffany & Co. on October 2, replacing Michael J. Kowalski, who has filled the role since 2002. While Kowalski will remain with the company as a director, he is also stepping down from his role as interim CEO in favour of Alessandro Bogliolo.
"Roger has significant experience as a leader in the luxury retail industry, and I and my fellow directors value tremendously his expertise and insight, which have been apparent during his time on the board," said Kowalski. "With the appointment of Alessandro as our new CEO, and under Roger's leadership on the board, I believe we are well positioned to execute on strategies to drive comparable store sales growth and stronger earnings growth in the long term."
The retail experience Kowalski alludes to includes time spent by Farah at Ralph Lauren Corporation, Venator Group, R.H. Macy & Co., and Federated Merchandising Services.