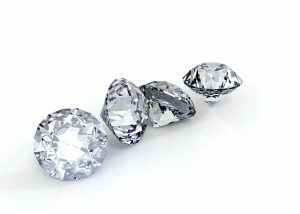 Canadian diamond producer Lucara Diamond Corp., which recently made the news for a large diamond find in its Karowe Mine, has not only named a new CEO, but also made a significant acquisition. William Lamb has stepped down from the leadership position after almost 10 years in the role, simultaneously giving up his place on the board of directors.
"I am proud to have served as Lucara's CEO for almost a decade, during which time Karowe was taken from feasibility through to a steady-state, world-class, operating diamond mine," said Lamb.
Eira Thomas, a co-founder of Lucara with extensive experience in the mining industry, will step in to fill the role of CEO, while Catherine McLeod Seltzer (also a co-founder) joins the board.
"I would like to welcome Eira into her new role of CEO of Lucara and commit my support to the ongoing and long-term success of the company as we work to execute an exciting new growth opportunity," said Lukas Lundin, Lucara's chair.
The opportunity Lundin refers to is the acquisition of Clara Diamond Solutions, a company offering cloud and blockchain technologies for the rough diamond supply chain. A press release from Lucara says Clara employs algorithms to "match rough diamond production to specific polished manufacturing demand on a stone-by-stone basis," ensuring the sourcing process aligns with demand.
"We believe that Clara will not only modernize the entire diamond sales process, but also unlock additional value for all participants across the diamond market," said Lundin.
Lamb, who will remain involved with the company in an advisory capacity, also expressed optimism regarding the new acquisition.
"The recent acquisition of Clara marks an exciting milestone for the company and is consistent with our approach of looking well beyond existing industry practice, adopting innovation and progressive development as key pillars of the company's success," he said.