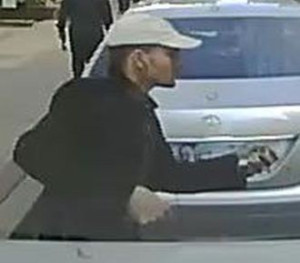 Toronto police are searching for a man wanted for allegedly stealing three Rolex watches from a Yorkville store.
According to police, a man walked into the store just after 2 p.m. on Sept. 25 and asked to see the watches; all three are described as 18-karat gold Day-Date President, with champagne stick dials and diamonds on the numbers and bracelets.
After the sales associate placed the watches on the counter, police say the man grabbed them and ran from the store. The watches are valued at $104,000.
The man is described as white, 23 to 33 years of age, and 150 lbs. He was last seen wearing a white baseball cap, a black jacket, silver pants, and shoes with stripes.
Anyone with information about the incident or the watches is asked to contact Toronto police at (416) 808-5306, or Crime Stoppers anonymously at (416) 222-TIPS (8477) or online at www.222tips.com.