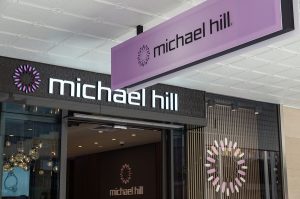 Despite plans to close all nine of its U.S. locations, Australia-based jeweller Michael Hill seems to be putting down strong roots in Canada, according to a recent article from Rapaport.
Poor revenue and sales results between July and March in the United States sparked the company's decision to shutter its operations there, with U.S. revenue declining 15 per cent and same-store sales dropping 11 per cent. The jeweller's Canadian profits, however, have seen solid growth, with both revenue and sales increasing over the same period.
In that time, the brand's Canadian revenue grew to $98.2 million—a 17 per cent increase. This exceeded the revenue growth observed in both Australia and New Zealand (which rose by 1.7 and 4.3 per cent, respectively). However, Australia—the brand's largest market—still achieved the highest total revenue at US$196.2 million.
That said, Michael Hill's Canadian locations also saw the strongest growth in same-store sales, swelling 4.1 per cent compared to New Zealand's rise of 3.7 per cent and Australia's decline of 0.3 per cent.
The brand expects all U.S. stores to close by April 30.