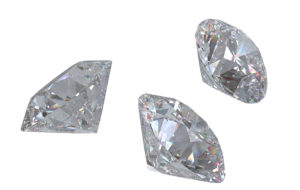 As 2018 winds down, Mountain Province Diamonds is expressing optimism about the year to come. The company recently released its guidance for the 2019 fiscal year alongside an update on its 2018 performance, anticipating steady results at the Gahcho Kué mine it jointly owns with De Beers Canada.
Mountain Province says tonnes treated at Gahcho Kué are on track to meet the year's target, while carats recovered could exceed the high estimate of 6.6 million. The mine is expected to produce 6.6 to 6.9 million carats in each of the next two years, then increase to producing 6.8 to 7.1 million in 2021.
Mountain Province is also hopeful about the quality of diamonds that will be recovered at Gahcho Kué, as a 60-carat vivid yellow sawable stone was discovered there this year, exceeding the size and quality of all stones produced at the mine previously.
Next year, 3.1 to 3.2 million tonnes of ore are anticipated to be processed at Gahcho Kué at a cost of $110 to $120 per tonne and $50 to $54 per carat. The amount processed and cost per tonne are projected to remain steady while costs per carat decline, hitting $49 to $53 in 2020 and $48 to $52 in 2021.
The focus will primarily be on the Hearne Pit kimberlite pipe in 2019 as mining in this area expands. Mountain Province says it also plans to conduct additional drilling along the 5034 and Tuzo ore bodies to improve the mine's long-term prospects, as well as complete enhancement work at its Kennady properties.
"As we look forward to 2019 and beyond, our business plan demonstrates the quality of our core asset and the excellent work the operations team has carried out over the past year, both in exceeding targets for the current year and in building a stronger longer-term business plan that should extend the life of mine beyond 2028," said Stuart Brown, the company's CEO.
Despite the steady results, Brown added 2018 has been a tough year for diamond producers as prices for diamonds of smaller sizes and lower quality falter. However, he said, slight improvements in prices of these gems at Mountain Province's ninth sale of the year bode well for 2019.
"The improved sales performance was encouraging as we head into the peak diamond retail season, which if successful should hopefully translate into an improvement of confidence in the rough diamond market in 2019," said Brown.