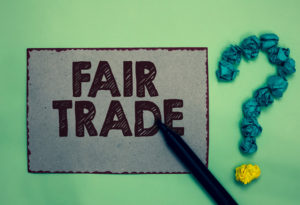 Narratives surrounding responsible jewellery are the focus of a new publication from ethical jewellery advocate and JB contributor Marc Choyt. Ethical Jewelry Exposé: Lies, Damn Lies, and Conflict-free Diamonds explores what kind of gulf might exist between those narratives and the reality of ethical jewellery initiatives, as well as the effect current processes have on artisanal mining communities and the entire supply chain.
"A traceable chain of custody is not enough. The focus of ethical jewellery should be driving economic benefit to small-scale mining communities," argues Choyt. "Restitution involves basing any ethical/responsible jewellery narrative on programs that compensate for the past and provide third party-certified fairtrade products from small-scale mining communities."
Consisting of a series of 15 connected articles, the publication goes through various layers of the current ethical jewellery movement and urges the industry to shift toward a version based on collaboration between jewellers, nongovernmental organizations (NGOs), and producer communities.
To read the book, click here.