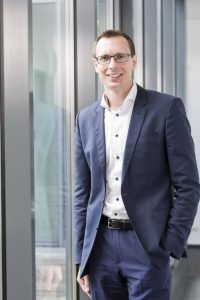 Colour science and technology company X-Rite and its subsidiary Pantone—the institute behind the colour of the year—have come under new leadership. Ondrej Kruk has been named president of both, coming from a position as general manager of laser marking and engraving technology business, Alltec.
"I am extremely excited about the opportunity to lead a company with such a legacy of innovation in creating tools and technologies for colour selection, communication, formulation, and measurement," said Kruk.
In his new role, Kruk will use his commercial, operational, and executive experience to help both Pantone and X-Rite expand their product and solution offerings, guiding them toward long-term growth.
"Ondrej is a proven Danaher leader with experience growing technology companies and working with global customers," said Joakim Weidemanis, executive vice-president of Danaher (of which Pantone, X-Rite, and Alltec are subsidiaries). "I am delighted to see him in this new role at Pantone and X-Rite, where he can leverage the Danaher Business System to open up new growth opportunities in this already-strong business of colour technology and appearance."