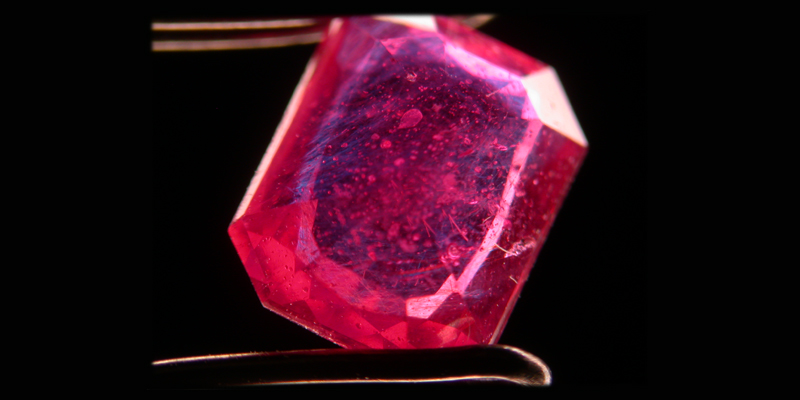 Industry groups are calling on sellers of lead glass-filled rubies to do the right thing and provide full disclose about the treatment.
The appeal comes following notification by various gem groups of the stones being sold extensively in U.S. department stores, the Caribbean, and elsewhere. Some are being described as natural rubies without proper disclosure or information on how to care for them to maintain their appearance.
The warning comes in a joint press release issued by the American Gem Trade Association (AGTA), American Gemological Laboratories (AGL), Manufacturing Jewelers and Suppliers of America (MJSA), and others.
The treatment involves injecting lead glass to fill fissures and cavities, which impacts the stones' durability and value. Certain repair processes and everyday exposure to heat, acid, or solvents found in household cleaners can irreversibly affect their appearance, which could potentially lead to legal action against sellers.
The low cost of lead glass-filled rubies has traditionally been a clear indication of the treatment, but industry groups are warning this latest rash of incidents involves stones being sold at prices near that of untreated or conventionally treated rubies of the same size and colour.
Deceptive trade practices not only cause economic harm, but can also lead to a loss of consumer confidence in all loose coloured gemstones and diamonds, as well as finished jewellery, the groups warn.