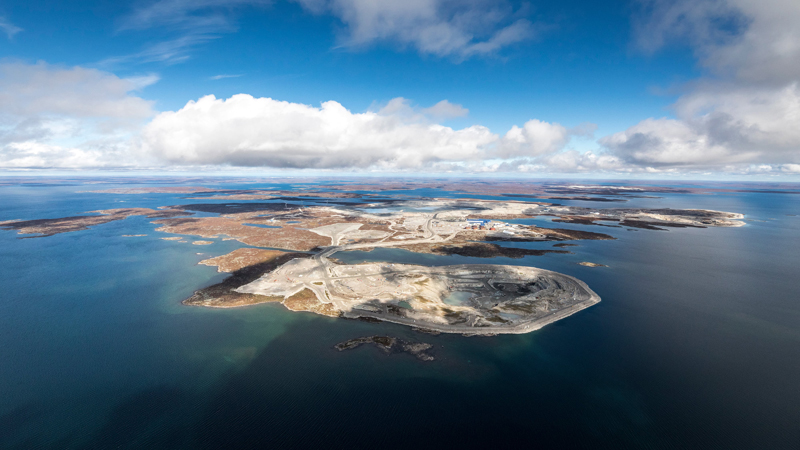 Rio Tinto has introduced new measures at its Northwest Territories diamond mine to help minimize the spread of COVID-19 in the region.
The global mining company has partnered with Quebec non-profit public health group, GuardRX, to install an on-site testing laboratory at Rio Tinto's Diavik mine.
The program, which is being implemented in collaboration with the Northwest Territories' chief public health officer, will use nasopharyngeal swabs to screen all personnel when they arrive at the mine and again before they leave the site to travel home.
"We will be using a test that has been approved by Health Canada and is being used effectively across the world to help manage the COVID-19 pandemic," says GuardRX's CEO, Gary Kobinger, PhD. "Having our laboratory and personnel at site will allow us to process tests quickly so this program can supplement the measures being taken by the Northwest Territories government to help protect workers and communities."
The on-site testing adds a layer to the precautionary controls already in place for workers at Diavik, which include:
completing 14 days of recorded self-monitoring before travelling to the mine (including temperature checks and physical distancing);
medical screening before travelling to the mine through a hotline with physician assistants;
health screening with temperature checks before boarding flights to the mine; and
daily monitoring (including temperature checks) while at the mine.
"We are committed to doing everything we can to protect our people and communities, and this testing will add a further layer to the robust precautionary measures we already have in place at Diavik," says the mine's chief operating officer (COO), Richard Storrie.