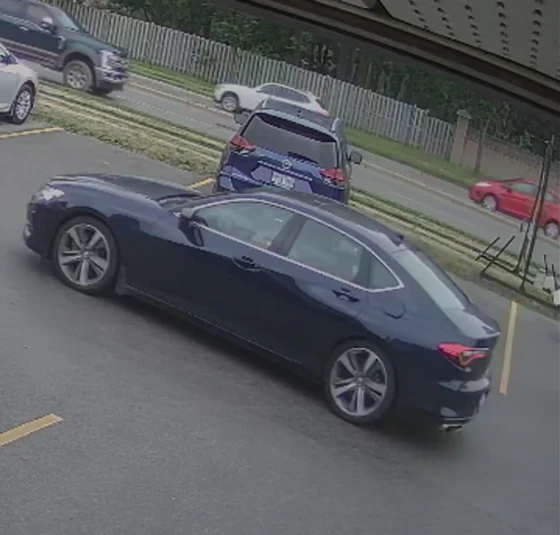 The owner of a jewellery store in London, Ont., is 'very lucky' to be alive after being shot within an inch of his heart during a botched carjacking, The London Free Press reports.
London Police Service is on the hunt for five suspects following the incident, which took place around 6 p.m. on July 27. The jeweller had just gotten into his car after closing shop on Wonderland Road when his vehicle was blocked by another car that had parked outside the business 20 minutes earlier, LFP reports.
The jeweller's car was then approached by the masked assailants. One suspect was reportedly armed with a gun. The individuals attempted to open the jeweller's car door. He drove away before they could do so, but was shot.
After the jeweller drove away, the suspects got into their car and fled, security footage shows.
"Initially, I thought they were trying to steal his car, because he drives a Porsche, but I think they were trying to grab him so he would open the door [of the shop]," the jeweller's business partner tells LFP.
The retailer was taken to hospital where he underwent a three-hour surgery to remove the bullet, which was stuck 'within an inch of his heart,' LFP says. He was listed in good condition the following day.
London Police Service has released photos of the car involved in the incident, as well as images of four suspects. Those with information about the suspects or vehicle are asked to call police at 519-661-5670 or Crime Stoppers at 1-800-222-8477. Additionally, drivers in the area at the time of the shooting are asked to check dash-cam footage for images of the Acura sedan.
To read the full story, click here.