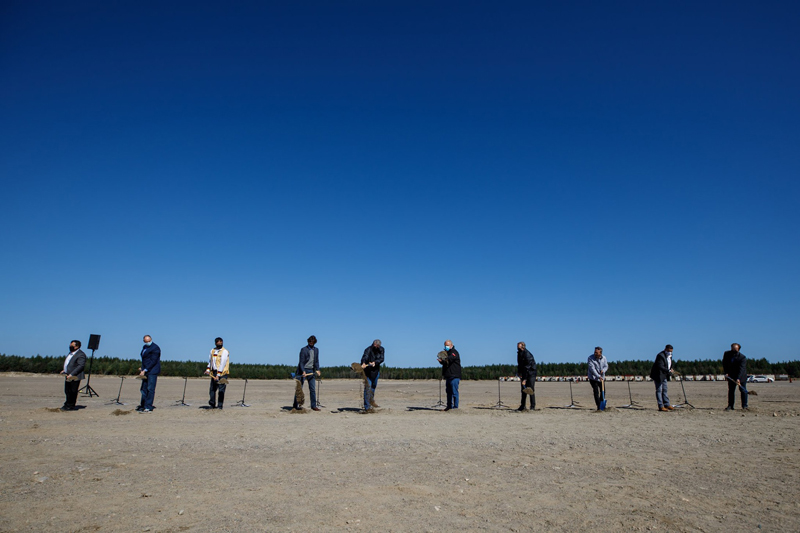 Northern Ontario's latest mining venture is expected to keep the market flush with Canadian gold.
The Côté Gold Project kicked off with a groundbreaking ceremony Sept. 11, which touted a parliamentary guest list that included Prime Minister Justin Trudeau, Ontario Premier Doug Ford, Chief Chad Boissoneau from Mattagami First Nation, Chief Murray Ray from Flying Post First Nation, and several cabinet ministers and members of parliament.
The project, which is a joint venture of Iamgold Corporation and Sumitomo Metal Mining, is expected to produce up to 460,000 ounces of gold annually at all-in sustaining costs of approximately $700 per ounce in the first six years of production.
Additionally, the site, which has an 18-year mine life, is projected to generate more than 1000 jobs during construction and 450 jobs during operations, along with $5 billion in wages and more than $10 billion in gross domestic product (GDP) over its lifespan.
"As the world continues to manage the impact of COVID-19 and as we safely restart our economy, projects like this will be vital to helping Canadians get back to work and will continue to signal to international investors that Canada is a good place to do business," Prime Minister Trudeau said. "Working together, we will build a resilient, healthier, cleaner, and more competitive economy that creates good middle-class jobs and gives everyone a fair chance to succeed."
"The opening of this mine is a prime example of how the Ontario government can help businesses grow and create jobs by cutting red tape and removing regulatory roadblocks without cost to taxpayers," added Premier Ford.
To watch the groundbreaking ceremony, check out the video below.