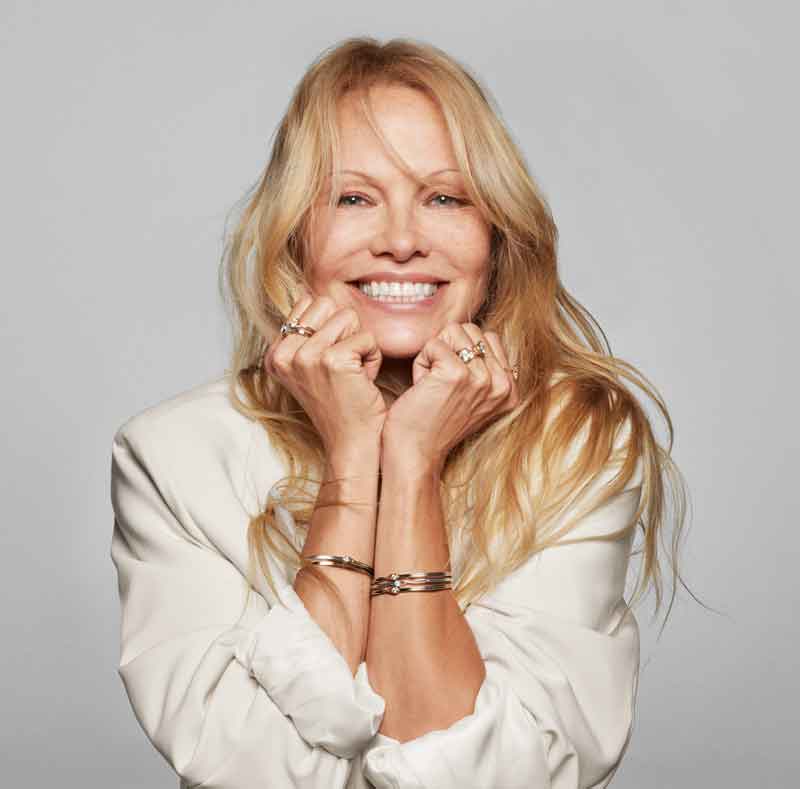 Diamonds are a girl's best friend—all the time, not just on special occasions.
This is the driving force behind Pandora's new "Diamonds for All" campaign. Featuring three new collections from the brand's laboratory-grown diamonds line, the campaign hopes to transform diamond jewellery from being worn exclusively on certain occasions to something enjoyed every day.
"We want more people to experience the power and beauty of lab-grown diamonds for every day, in classic diamond settings, and some that are unexpected," says Francesco Terzo, creative director at Pandora.
Shot in New York City by photographer Mario Sorrenti and director Gordon von Steiner, the campaign features Canadian actress and activist Pamela Anderson, along with American Sign Language performer Justina Miles, former model and Vogue creative director-at-large Grace Coddington, actress Amita Suman, models Precious Lee and Sherry Shi, and musical artist and dancer Vinson Fraley.
"The next chapter of Pandora Lab-Grown Diamonds is brought to life with the 'Diamonds for All' campaign and its cast that helps us re-imagine diamond traditions," says the company's chief marketing officer, Mary Carmen Gasco-Buisson. "Our diamonds are not for the few, for a once-in-a-life-time occasion, or only for giving. They represent personal meaning that each of us can create."
"I like the fact that these are lab-grown diamonds, and knowing the jewellery is crafted from recycled silver and gold makes me feel good about wearing it," Anderson adds. "It is actually the more radical, kind-of-glamorous move."
The new laboratory-grown diamond collections include:
Pandora Nova, which features a four-prong setting
Pandora Era, which reimagines classic bezel and prong settings
Pandora Talisman, which showcases five pendant designs that offer a take on classic Pandora charms