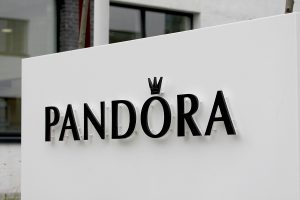 Change is in the air for Pandora as it continues to pursue its strategic plan to 2022. The company has decided to dismiss 397 employees, 218 of whom are based in Thailand. Its CEO, Anders Colding Friis, has also announced he will step down as of August 31.
In a release, Pandora described the downsizing as both a financial decision and a strategic one that would allow for greater focus on priorities such as e-commerce and more streamlined operations. Friis points to the company's rapid growth over the past three years as one reason the change is needed.
"The adjustments we announced today will reduce complexity and free up resources we can add to our strategic priorities," he said. "The adjustments are also—together with our procurement program—necessary to protect our profitability. Sadly, the changes mean good employees will lose their jobs, and we are supporting them in the best possible way."
A successor for Friis has not yet been named, but in the interim, Pandora will be led by a team of two. Anders Boyer, the company's CFO, will be joined by former Body Shop executive Jeremy Shwartz, who is taking on the role of COO.
Pandora says it intends to appoint additional experienced industry members to its board of directors, but no further details have been released as yet.