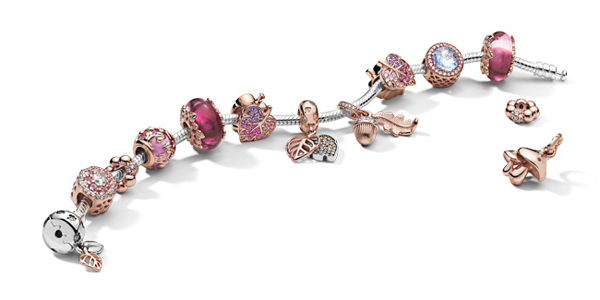 Danish brand Pandora has pledged to stop using newly mined silver and gold in its jewellery by 2025, saying it will exclusively buy from recycled sources.
"Silver and gold are beautiful jewellery materials that can be recycled forever without losing their quality," says CEO, Alexander Lacik. "Metals mined centuries ago are just as good as new. They will never tarnish or decay. We wish to help develop a more responsible way of crafting affordable luxury like our jewellery, and prevent that these fine metals end up in landfills."
Silver is the most used material in Pandora jewellery, the company says, accounting for more than half of all purchased product materials measured by weight. Additionally, the brand uses smaller volumes of gold, palladium, and copper, along with lab-created stones, including nano-crystals and cubic zirconia (CZ).
The switch to recycled products, Pandora says, will cut its carbon emissions by two thirds for silver and more than 99 per cent for gold.
"The need for sustainable business practices is only becoming more important, and companies must do their part in response to the climate crisis and the depletion of natural resources," Lacik says.