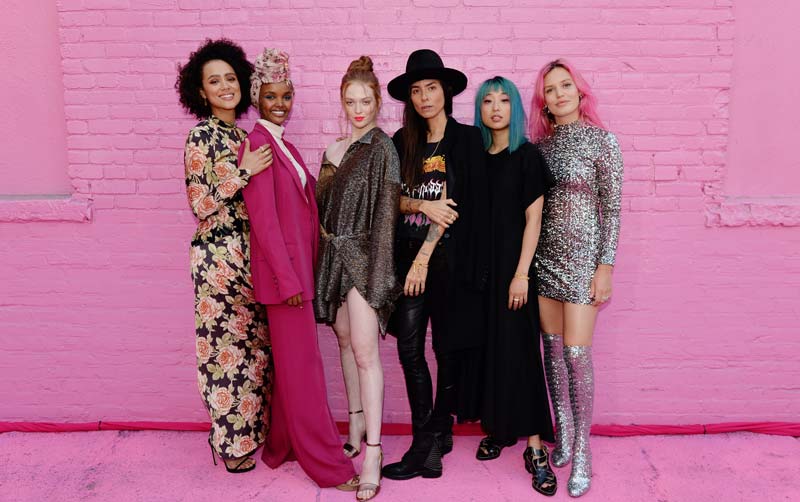 Change is in the air for Pandora, as the company celebrated the relaunch of its brand last week in downtown Los Angeles.
Among the changes is a shift in Pandora's expression and visual identity, the Danish jewellery company says, including an updated logo and a new autumn collection featuring reinvented designs.
The relaunch also includes a celebrity social media campaign, comprised of 'Pandora Muses' Nathalie Emmanuel, Georgia May Jagger, Halima Aden, Larsen Thompson, Margaret Zhang, and Tasya van Ree.
"We're excited to reveal our brand repositioning and new collection at our event in Los Angeles," says Vita Clausen, the company's global public relations director. "We're committed to creating jewellery pieces that allow women to express the different facets of their personality—not only as keepsakes of life moments, but also as expressions of the things they love and who they are, uniting women across cultures, communities, and experiences."