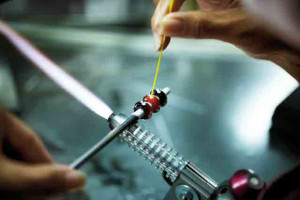 Pandora Jewelry says its waste management procedures improved considerably last year.
In its 2014 Ethics Report, the company says process waste of glass, rubber, and gypsum at its Thailand facility reached recycling rates of 100 per cent.
"In this year's report, we share our commitments, efforts, and achievements to develop and manufacture our product with integrity, to provide a great environment for our people, and finally, to minimize our environmental impact on the planet", said Pandora chief executive officer (CEO) Allan Leighton.
"Whilst experiencing great growth in 2014, we simultaneously managed to maintain and further develop our responsible business practices from the design phase, through sourcing and crafting, to the marketing and selling of our products."
Claus Teilmann Petersen, vice-president group CSR, said the company "continued to provide a safe and healthy place to work and develop for more than 11,400 people."
"[In addition], we considerably improved the recycling of our industrial waste, we launched a new energy-efficient store concept, and reached an all-time high within people development, including more than 380,000 e-learning courses completed."