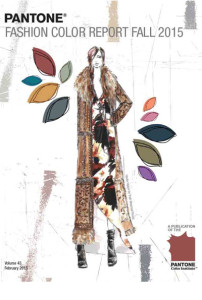 Looks like men and women will be putting their best fashion foot forward in the same colours this fall.
For the first time, Pantone Color Institute's picks for its Fall 2015 report are suitable for both sexes. The report provides jewellers insight on what stones and styles will strike a chord with consumers.
"Juxtaposition of colour from opposite sides of the spectrum emphasizes poise and confidence on the runway," said Leatrice Eiseman, executive director of the Pantone Color Institute.
"The Fall 2015 palette is rooted in multi-faceted, androgynous colours that can be worn to portray effortless sophistication across men's and women's fashion; it is the first time we are seeing a truly unisex colour palette."
The top colors for men's and women's fashion for Fall 2015 are:
Pantone 16-0110 Desert Sage
Pantone 18-4214 Stormy Weather
Pantone 16-1144 Oak Buff
Pantone 17-0627 Dried Herb
Pantone 18-1438 Marsala
Pantone 18-4726 Biscay Bay
Pantone 15-1340 Cadmium Orange
Pantone 16-2215 Cashmere Rose
Pantone 19-4326 Reflecting Pond
Pantone 17-3628 Amethyst Orchid
"This fall, designers pay homage to progressive moments in American history""from the seductive '20s to the bohemian hippie and modernists of the '60s and '70s""while stringing together affection for colours and styling that are innately easy to wear by both men and women," Pantone said.