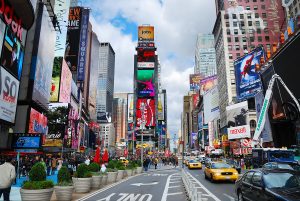 Beginning next year, JA New York will co-locate with NY Now, a trade show focused on home and lifestyle products. Although they will run separately in 2018, the two shows will be held concurrently at New York City's Jacob K. Javits Convention Center from August 11 to 14, 2019.
JA organizer Emerald Expositions indicates there were a number of reasons for the change, including expanded market reach and product offerings.
"We made the decision to partner with NY Now based on the strength of their market attendance as well as the many inherent reciprocal benefits to both of the shows' retailers and exhibitors," said Drew Lawsky, Emerald Expositions' group show director. "Our ability to market our fine jewellery exhibitors to nontraditional jewellery stores, many with international reach, will increase our exhibitors' ability to grow their businesses."
With this new collaboration, JA New York is expected to grow its reach to include more than 18,000 retail partners, while its run lengthens from three days to four.
"Our fine and handcrafted jewellery exhibitors will now have the ability to market their work to more traditional fine jewellery stores, and those of our existing retailers who carry fine jewellery will gain access to a much greater breadth of product offerings," said Kevin O'Keefe, senior vice-president of NY Now. "It truly is a win-win."