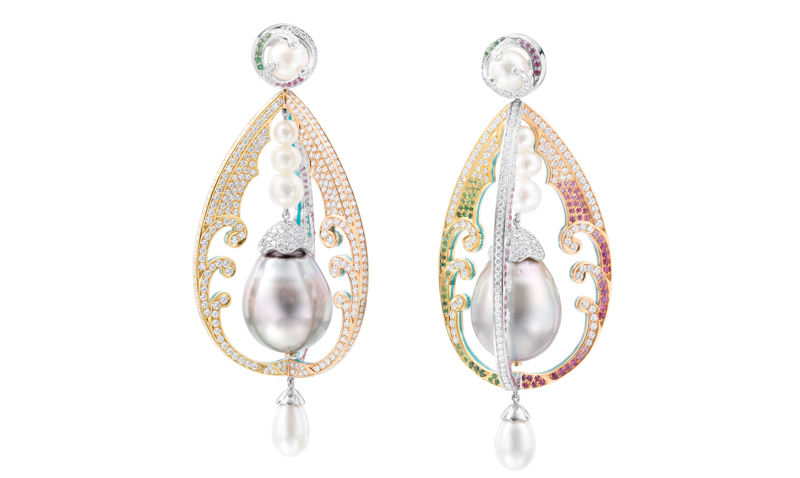 Freshwater, Tahitian black, and natural-colour blue akoya pearl varieties all dazzled at the Cultured Pearl Association of America's (CPAA's) 13th International Pearl Design Competition (IPDC).
On Nov. 2, 14 finalist pieces in the competition's U.S. division underwent live inspection by a panel of six judges, including Jean Francois Bibet, workshop and production director at Cartier, and Patricia Faber, co-owner of Aaron Faber Gallery in Manhattan.
Seven winners were ultimately chosen across seven categories in the American division, including the recipient of the first-ever Retailer's Choice Award, which invited 4000 U.S. retailers to vote on their single favourite design. Judges also selected the inaugural winners in the Student Division.
Additionally, seven winners were announced in the competition's international division, with one individual earning two awards and a pair of co-winners in another category.
The IPDC's top prize, the President Trophy, went to Tariq Riaz (Tariq Riaz LLC) for his 18-karat 'Oceana Pearl' earrings, showcasing Akoya, South Sea, and freshwater pearls, alongside diamond, pink sapphire, and tsavorites. The award represents the highest honour given to a design that unanimously captivated the judges as the best of the best.
Other recipients include Crevoshay, which took home the Fashion Award for its 'Treasure of the Sea' bracelet, and Katerina Wheeler (Katerina Evanthia), who won the Retailer's Choice Award for her 'Thermal Blue Byzance' earrings.
Check out the winning designs in the slideshow below.
See the international winners here.