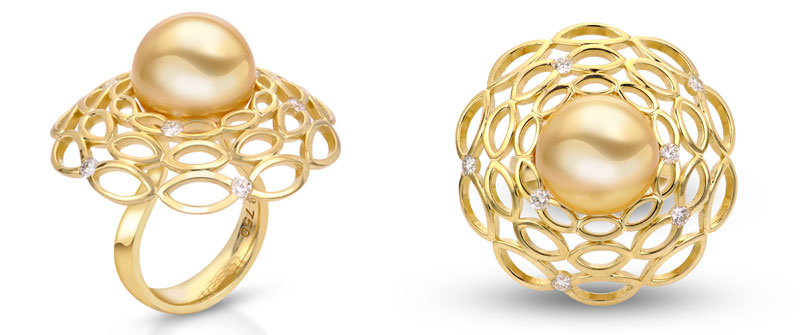 Golden South Sea, mosaic Tahitian, and freshwater pearl varieties all dazzled at the Cultured Pearl Association of America's (CPAA's) 11th annual International Pearl Design Competition (IPDC).
On Feb. 2, 19 finalist pieces in the competition's U.S. division underwent live inspection via Zoom by judges Jean Francois Bibet, workshop and production director at Cartier, and Patricia Faber, co-owner of Aaron Faber Gallery in Manhattan.
Eight winners were ultimately chosen across seven categories in the American division, including one 'Popularity' winner, determined by a vote on CPAA's Instagram account (@pearlscpaa). Additionally, nine winners and four honourable mentions were selected out of 42 entries in the competition's international division.
The IPDC's top prize, the President Trophy, went to Kentucky-based jeweller Paul Klecka (Paul Klecka Inspired Design) for his 'Matariki Rising' golden South Sea pearl ring. The award represents the highest honour given to a design that unanimously captivated the judges as the best of the best.
Other recipients include California's Samira Sizdahkhani (Samira 13 Jewelry), who took home the Luster Award for her 'Mosaic Tahitian Pearl' design, and Karin Jacobson Jewelry, which won in the Orient category for its 'Double Hyacinth Fold' freshwater pearl ring.
Check out the winning designs in the slideshow below.