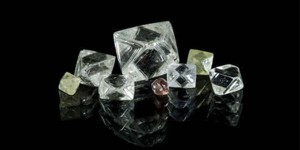 Peregrine Diamonds will no longer have to pay BHP Billiton Canada a royalty on its Chidliak project after the two companies settled litigation.
The news comes nearly a year after a dispute arose over BHP's transfer of the Chidliak Royalty to South32 Ltd. In February 2012, Peregrine granted BHP a two per cent royalty on future mineral production, including diamond production, from its 100 per cent owned Chidliak project.
In consideration of Peregrine terminating its legal action against BHP and a cash payment of $125,000, BHP agreed to terminate the royalty agreement.
"The termination of the Chidliak royalty is a very good outcome for Peregrine's shareholders and the Chidliak project," said Eric Friedland, Peregrine's executive chair.
"The project is now completely unencumbered, and the removal of this significant charge will have a substantial positive impact on any future diamond production at Chidliak. On behalf of the board and shareholders, I would like to take this opportunity to thank Tom Peregoodoff, Peregrine's president and CEO, for his diligence in determining the issues related to the Chidliak royalty, managing the subsequent litigation, and reaching a successful outcome."