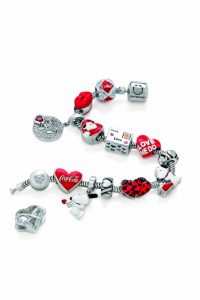 First Jewelry, the exclusive distributor of Persona, has announced its closure with the retirement of company president Neil Travis. Although the brand has gained success since its introduction eight years ago, with more than 1000 retail locations in Canada, the United States, and the U.K., a rapidly changing retail market has spurred this decision. In the past year, Persona experienced a significant drop in revenue due to the loss of its largest retail partner.
"Although the business and positioning strategy was sound and the onboarding of new Persona partners continued to grow over the past year, after more than 40 years of manufacturing, marketing, and merchandising in the jewellery business, it seems like the right time for me to retire," said Travis.
The business is currently slated to close on March 30. However, Travis says he aims to preserve the brand's life and is currently seeking another company or investor to which he can transition it.
"Any interested parties with jewellery and/or online marketing expertise would be suitable candidates," he said.