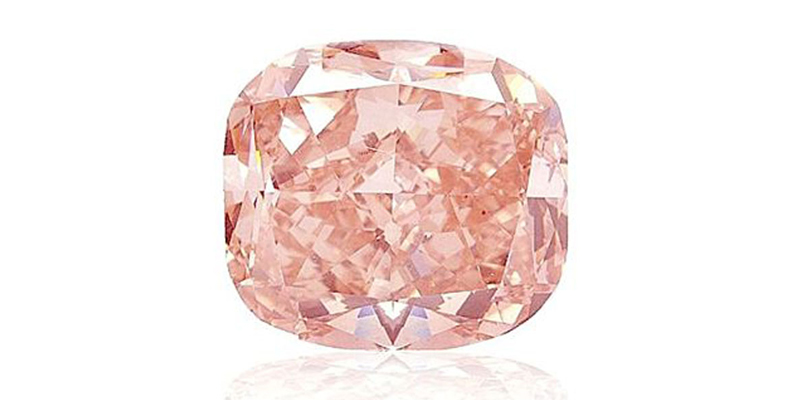 A rare pink diamond billed as the most expensive auctioned in Canada has sold for $2.3 million.
Originally valued between $2.5 million to $3 million, the GIA-certified 10.11-carat cushion-cut diamond was discovered at the Argyle mine and is a rarity for its size. Most pink diamonds weigh less than three carats.
The buyer—who remains anonymous—has naming rights to the diamond, a VS2. The bid shattered the previous record of $250,000 for the most paid for a gem in Canada.
The public auction at Toronto's Park Hyatt was hosted by Circa Auctions.