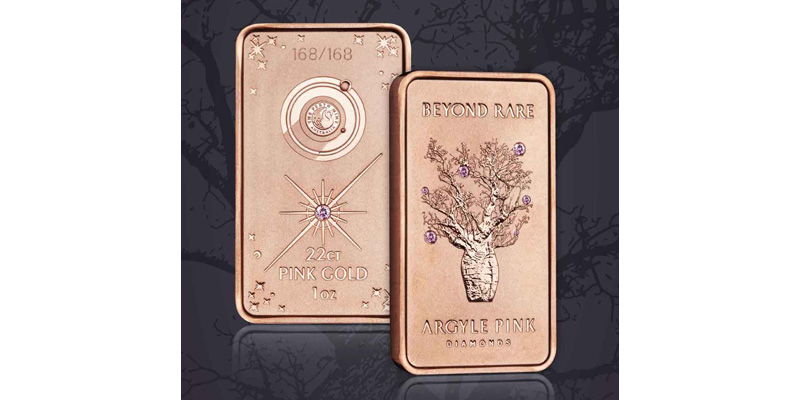 Rio Tinto is commemorating the opening of the Argyle underground mine with a limited-edition pink gold ingot hand-set with pink diamonds.
Only 168 one-ounce ingots will be produced by the Perth Mint.
"We are delighted to partner with the Perth Mint on the exclusive release of this distinctive investment piece," said Kim Truter, managing director of the Argyle Diamond Mine. "It is a beautiful symbol of the unique Argyle story and the recent milestone commencement of underground mining."
Argyle's pink diamonds were formed more than a billion years ago below the Earth's surface under the ancient boab trees in the East Kimberley region of Western Australia. A boab tree engraved on the ingot symbolizes their origin. Each ingot—which is valued at $4880—is individually numbered and comes with a certificate of authenticity.