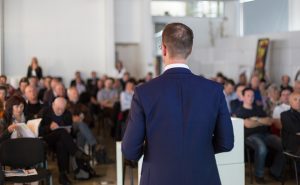 The Canadian Gemmological Association (CGA) Conference comes to Toronto later this month, bringing with it a plethora of opportunities to mingle and learn. The event, which will be held at the National Club, kicks off with a meet and greet on October 20, followed by a gala dinner and dance on October 21. It runs until October 22.
"We are excited to offer so many great gem minds together in one place, and Toronto is the absolute best city to discuss the future of gemmology—not only in Canada, but also internationally," said Donna Hawrelko, CGA's president.
Networking opportunities, information sessions, and celebrations of new CGA graduates will be on offer during the latter two days of the conference. Planned topics of discussion include:
"Crown of Light: Branding a Diamond," presented by Tammy Cohen;
"Valuing Ruby, Sapphire, and Emerald: All the Value Factors," presented by Richard Drucker;
"Canadian Diamonds from Mine to Market," presented by Jon Phillips;
"Canadian Tourmaline: Who Knew?", presented by Brad Wilson; and
"Lab-grown Diamonds: The Myth, the Reality, the Future," presented by Alex Grizenko.
"We encourage all those who want to learn something new about gems and jewellery to attend this event," said Hawrelko. "There will be something for attendees of all levels of knowledge."
Registration for the conference is open, and can be completed on CGA's website.