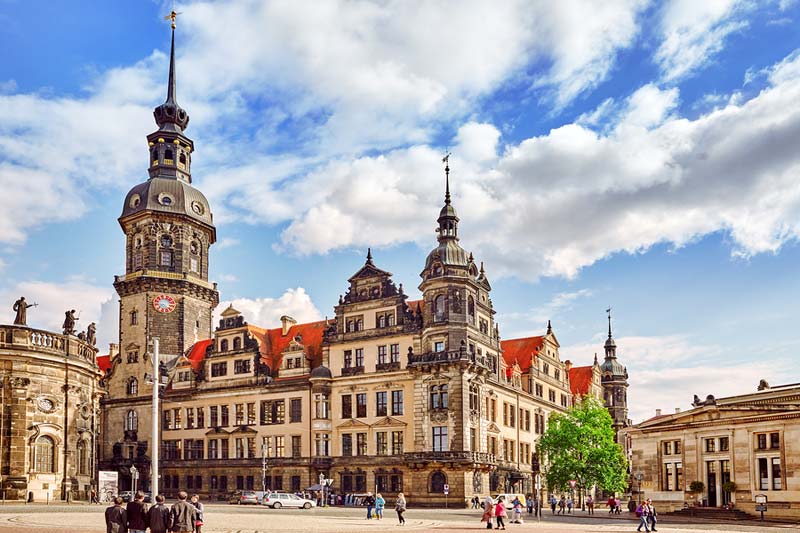 Three sets of 18th century jewellery have been stolen from one of the oldest museums in the world.
Approximately 100 total pieces were lifted from the Green Vault in Dresden, Germany. The space, founded in 1773 by Saxony ruler, Augustus the Strong, is home to about 4000 jewels, precious ornaments, and other historic items of value, the Associated Press reports.
Authorities say the thieves got into the museum early Monday morning, and then broke into one of the glass cases, which contained three sets of baroque jewellery, comprised of dozens of gems each.
German officials say the well-known pieces would be impossible to sell on the open market, leaving many to wonder if they will be disassembled and re-cut.
"We cannot give a value because it is impossible to sell," said Dresden's State Art Collections director, Marion Ackermann. "The material value doesn't reflect the historic meaning."
Dirk Syndram, the museum's director, agreed, adding that the collections' 'invaluable cultural value' is largely due to their completeness.
"Nowhere in any other collection in Europe have jewels or sets of jewels been preserved in this form and quantity," he said. "The value is really in the ensemble."
The suspects escaped in an Audi A6, CNN reports. An identical vehicle was later set on fire in an underground car park.
Detectives suspect the incident is connected to a fire that took place at a nearby electric grid distribution installation, which caused the street lighting in the neighbourhood of the site of the theft to fail.
German police have released security footage of the heist. Check it out below.