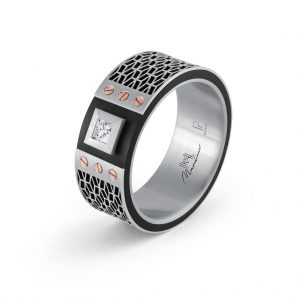 The winners of the 2018 JCK Jewelers' Choice Awards have been announced, and two Québécois companies are among them.
The competition, which awards exceptional jewellery design, spans 21 main categories and a variety of price point-based subcategories. This year, a total of 28 companies were recognized, with some earning accolades under multiple headings.
Laval, Qué.'s Malo Creations took the prize for platinum jewellery under US$10,000, thanks to the design of a platinum and carbon fibre ring featuring 18-karat rose gold screws and a 0.15-carat diamond.
Montréal-based Carlex Collection also found success with a ring, winning for best ring design in the US$2501 to US$10,000 range. This company's piece features 10 diamonds and blue enamel along with yellow and 18-karat white gold.
All winning entries were promoted both in JCK magazine and at this year's edition of JCK Las Vegas. For the full contest results, click here.