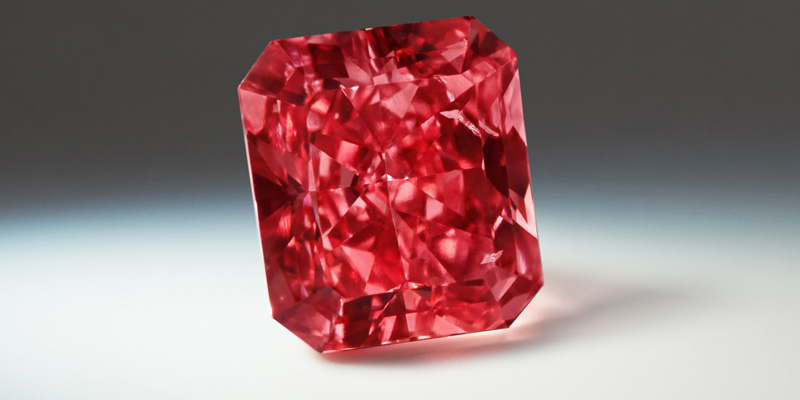 A 1.21-carat radiant-cut fancy red named 'Argyle Cardinal' headlines Rio Tinto's 30th annual Argyle Pink Diamonds Tender.
Three other extremely rare fancy red diamonds will be up for grabs. Only 13 fancy red diamonds have been included in the tender since the inaugural event in 1984. Hong Kong is hosting the final leg of the tender's global tour.
Other diamonds showcased in the collection include 'Argyle Rosette,' a 2.17-carat fancy intense purple-pink emerald cut and 'Argyle Toki,' a 1.59-carat fancy intense purplish-pink, which is also an emerald cut.
"There is strong global interest in our tender diamonds from both the established and emerging markets," said Rio Tinto Diamonds managing director Jean-Marc Lieberherr.
"It is great to be in Hong Kong and see the excitement around this year's tender collection. Rarity, beauty, craftsmanship, and a very special birthplace are a potent combination for collectors, connoisseurs, and fine jewellery specialists."
The diamonds return to Australia following the invitation-only tender viewings in Hong Kong. Bids close Oct. 8.