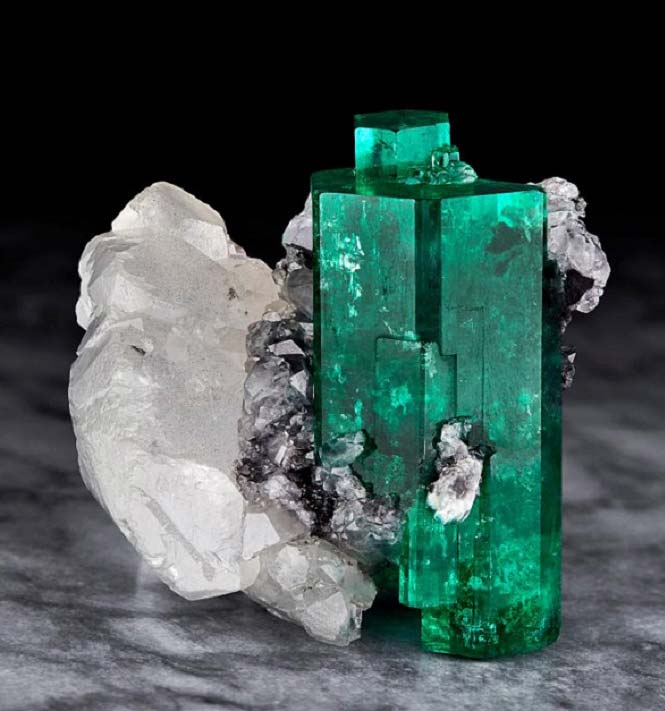 Fans of rough gemstones may want to take a trip to the Big Apple this fall.
On Sept. 26, Wilensky Fine Mineral Gallery in Chelsea will debut 'Magnificent Emeralds: Fura's Tears,' a collection of some of the finest and most rare raw emerald specimens in the world.
"This exhibition is focused on natural emeralds, as found and preserved in specimen and crystal form," says Stuart Wilensky, gallery president. "By bringing together many of the world's finest known examples of natural emerald specimens, we can better understand all emerald specimens. Important emerald stones and jewellery can be found in every gem collection around the world. The same cannot be said about exceptional natural emerald specimens. We estimate there are less than 25 in the world that would qualify; of those 25, half of them are here on exhibit."
Among the exhibition's highlights are two specimens of emerald on calcite recovered from Muzo Mine in Colombia. One of those pieces, which is from Oregon's Rice Northwest Museum of Rocks and Minerals, displays a rare group (or spray) of more than 20 emeralds.
"It is a rewarding experience to be able to see so many of the great uncut emeralds, from so many mines and found over so many years—indeed, centuries and millennia—in one place," says Gene Meieran, president of the Rice Northwest Museum.
The exhibit runs from Sept. 26 to Dec. 30. For more information, click here.