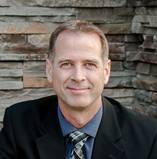 A law enforcement veteran has joined the Canadian Jewellers Association's (CJA's) Crime Prevention Committee. Stepping into the role of co-chair is Kelly Ross, a 24-year member of the Royal Canadian Mounted Police (RCMP).
Although his most recent role was with the RCMP, Ross's experience does not fall short when it comes to jewellery. In addition to having worked as a goldsmith and gemmologist, he has spent the past 11 years leading the RCMP's Diamond Program. In this role, he executed investigations of criminal use of diamonds, gemstones, and precious metals.
The committee is an initiative by CJA and its subsidiary, Jewellers Vigilance Canada (JVC). For more on the association's crime prevention efforts, click here.