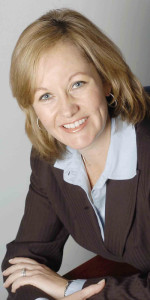 Reed Exhibitions has promoted Yancy Weinrich to senior vice-president.
"Yancy is uniquely prepared and qualified to lead the JCK brand," said Nancy Walsh, president of Reed Exhibitions, North America.
"She is a passionate advocate for the jewellery industry, and her contributions to our customers and our business have been tremendous."
The promotion is effective immediately. Weinrich will be responsible for the overall strategic direction and management of the entire JCK Events portfolio, including JCK Las Vegas, Luxury at JCK, Swiss Watch at JCK, JCK Tucson, and Luxury Privé. She will also continue to provide leadership and oversight for the JCKOnline properties.
Weinrich is a 20-year veteran of the jewellery industry, joining Reed Exhibitions more than 10 years ago after working with the America Gem Society (AGS) and the Manufacturing Jewelers & Suppliers of America (MJSA).
Since joining Reed, she has developed a proven track record for innovative thinking and has provided strong strategic leadership for Reed's jewellery portfolio, which under her guidance launched Luxury Privé and JCK Tucson.
Weinrich is also an international past-president of the Women's Jewelry Association (WJA) and serves on the board of directors of the Diamond Empowerment Fund (DEF), American Gem Society, Jewelers Security Alliance (JSA), and Jewelers for Children. She was inducted into the New York 24 Karat Club in 2009.