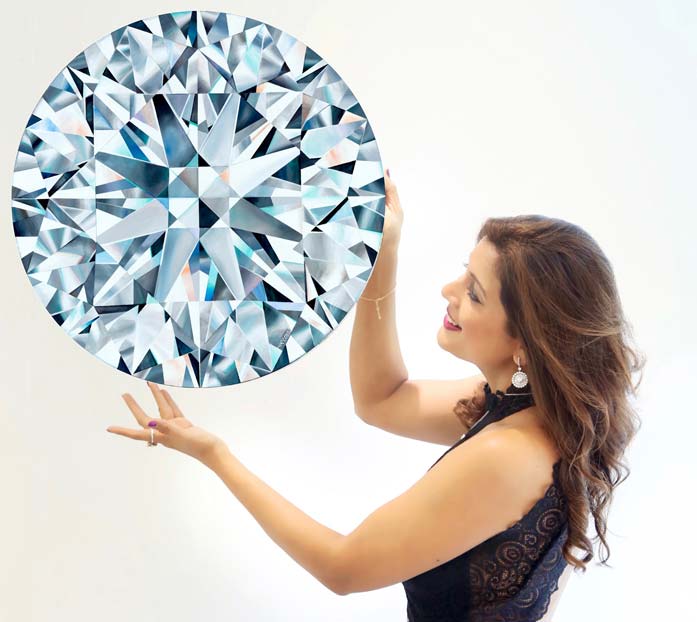 This year's Jewelers for Children (JFC) Facets of Hope event in Las Vegas will once again feature the work of an award-winning Canadian talent.
Toronto-based jewellery designer and artist Reena Ahluwalia has donated an original piece of artwork, which is set to be auctioned at the event to raise funds for children affected by illness, abuse, or neglect. Titled 'Hope,' the painting, which took Ahluwalia 200 hours to complete, features a realistic, highly magnified image of a round brilliant diamond.
"I am honoured to be able to contribute to JFC and urge our generous industry members to continue supporting the charity with what they can," said Ahluwalia. "This is an impact that is measurable and one that truly matters."
The painting will be auctioned at JFC's Facets of Hope gala on June 2 at the Venetian in Las Vegas. To place an advanced reserve bid, contact JFC at 212-687-2949 or via e-mail at info@jewelersforchildren.org.