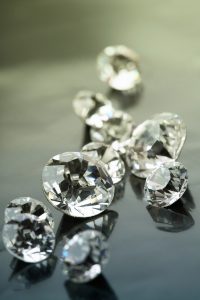 Full underground design capacity has been achieved at Stornoway Diamond's Renard project. With 6039 tonnes of ore per day being trucked to the surface in the 20-day period ending August 29, production levels have now exceeded the project's design capacity of 6000 tonnes of ore per day. 
"Completion of the underground mine ramp-up at Renard has not been without its challenges. However, today's news is validation of the design of the project, the quality of the Renard ore bodies, and the dedication of the Renard mining team and contractors," said Matt Manson, Stornoway's CEO. "The assisted block cave is developing well and, as expected, the grade of diamond recoveries has increased as we have moved from the initial mining panel at the margin of Renard 2 into the panels closer to the centre of the ore body."
Ore processing during this 20-day period equalled 7085 tonnes per day. Going forward, ore production will be sourced from 16 active drawpoints on four mining panels at the level of the Renard 2 kimberlite Manson mentions. The kimberlite sits at the 290-m (951-ft) level.
Located in north-central Québec, the Renard mine began commercial production in January 2017 and is Canada's sixth producing diamond mine.