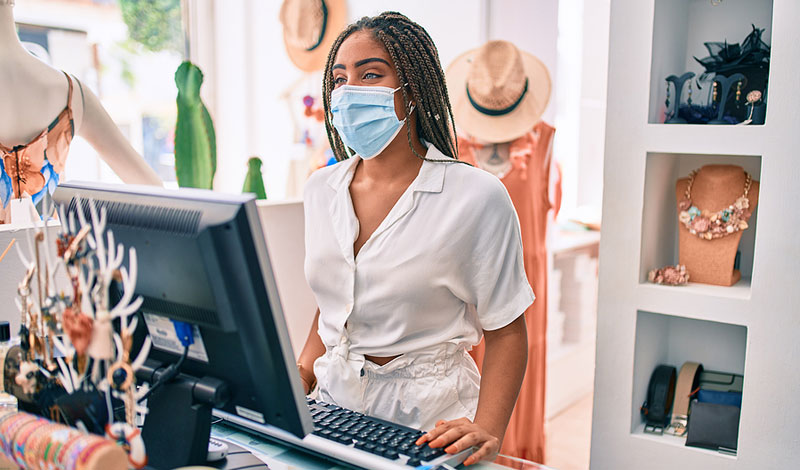 As COVID-related restrictions continue to ease across the Great White North, many independent Canadian retailers say they do not feel supported by their banks or government.
This is according to a recent survey of 300 small- and medium-sized business owners, conducted by Equifax Canada in advance of Small Business Month (October). Fifty-two per cent of respondents stated they do not feel supported by their banks or financial institutions, while 62 per cent said they felt this way about their government.
Amidst the pandemic, the survey reveals 46 per cent of small to medium-sized business owners secured loans, either privately or through the government (e.g. Canada Emergency Business Account [CEBA]). Despite feeling unsupported at this time, 56 per cent said they will have enough government credit to make it through to the end of 2021. Additionally, 77 per cent of respondents believe they have enough credit from suppliers to get by.
"For a small business owner who has struggled during the pandemic, it's not just about the money; it's also about helping them to better understand their relationship with credit and how best to pay back these loans," says Jeff Brown, a small and medium business leader with Equifax Canada. "Small business owners are grappling with a lot and banks need to be more than just a conduit for these emergency funds. Banks have an opportunity to counsel small business owners on how to pay down their debt as soon as possible to avoid interest accruals and possible interest rate increases."
Despite this debt, 68 per cent of those surveyed feel confident their business will recover in 2022, with those who have been operating in the online retail space for three to five years feeling 'very confident.'
"In offering support to a small business owner, we must recognize each one is unique and at a different point in their journey as an entrepreneur," Brown says. "It's true some have struggled, but others have thrived and adapted successfully to the changes forced onto them by the pandemic."
For more on the findings, click here.