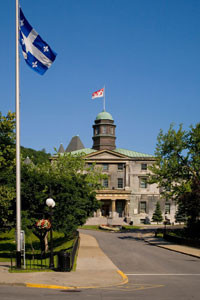 Rio Tinto is doling out the first of its community investment grants in health, education, culture, and the environment.
 
More than $15 million will be donated over the next seven years to McGill University, Université Laval, Hôpital Rivière-des-Prairies, the Cancer Research Society, the Montreal Heart Institute, and the Orchestre symphonique de Montréal.
The grants are part of the Rio Tinto Alcan Canada Fund, which will be endowed with $200 million Cdn over the next five years. The fund will rely on investments as its source of regular income.
"These grants represent the fund's first set of contributions toward sustainable initiatives that improve the quality of life in our host communities," said the company's chief executive Dick Evans. "The fund is a major step toward fulfilling Rio Tinto's promise to build on Alcan's legacy of supporting the health, environment, education, and cultural capacities of communities in which we operate."
The funds will go toward:
• the establishment of the L. Yves Fortier Chair in International Arbitration and International Commercial Law at McGill University, in honour of the former chair of the Alcan board of directors;
• creating an undergraduate mining and mineral scholarship program at Université Laval for students from African countries where Rio Tinto Alcan operates;
• the Fondation les petits trésors de l'Hôpital Rivière-des-Prairies in support of a mental health institution for children and teenagers, along with improving educational initiatives and reducing wait times for autism diagnosis;
• the Cancer Research Society's Environment-Cancer Fund;
• the Montreal Heart Institute Foundation's 'Heart Beat for the Future' campaign and the expansion of its facility; and
• the Orchestre symphonique de Montréal for its educational and community outreach programs.