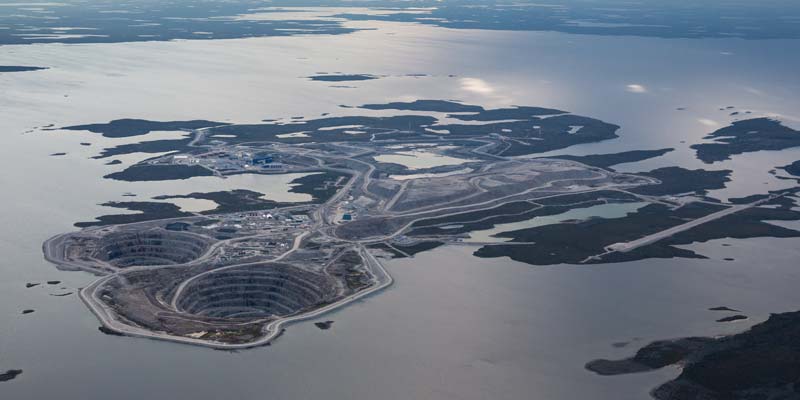 Rough diamonds from Canada's Diavik Diamond Mine were among a selection viewed at India Diamond Trading Centre in Mumbai's Bharat Diamond Bourse.
Held from Nov. 23 to 25, the viewings were the first to be held at the centre, which was designed to provide an improved level of access and efficiency for local companies.
Rio Tinto owns 60 per cent of Diavik. According to the mining company, the viewings were well attended by India-based traders and manufacturers. Rio Tinto also showcased diamonds from its Argyle mine in Australia.
"We are delighted to be the first producer to use the state-of-the-art India Diamond Trading Centre facility for diamond viewings and congratulate Bharat Diamond Bourse and Gem and Jewellery Export Promotion Council (GJEPC) on setting up a solid infrastructure and processes to make this a success," said Patrick Coppens, general manager of sales for Rio Tinto's diamonds business.
"Our presence at the India Diamond Trading Centre in Mumbai underscores our mine-to-market approach and commitment to staying close to our customers for all our sales channels."