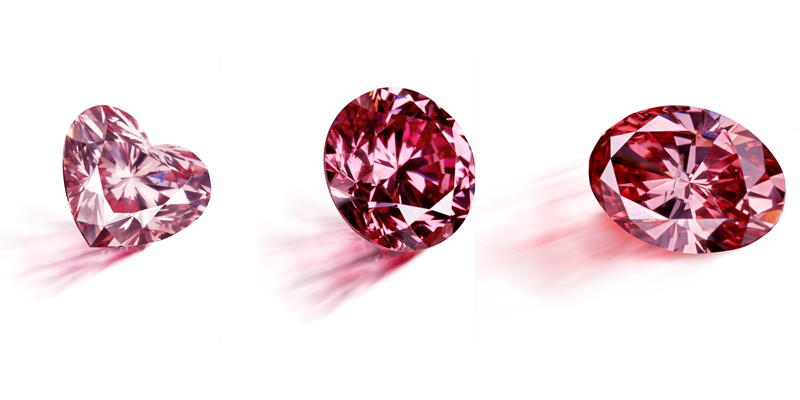 Rio Tinto's 2009 Argyle pink diamond tender is celebrating its 25th anniversary with its first-ever showing in India.
Coinciding with the company's 20th anniversary of its Mumbai office, the tender will showcase 43 of the rarest diamonds in the world.
Jean-Marc Lieberherr, Rio Tinto's general manager for diamond sales and marketing, says the tender is a reflection of India's growing demand for coloured diamonds.
"Whilst India has traditionally been a manufacturing centre for the champagne diamonds from the Argyle mine, we are now seeing signs of latent domestic demand for coloured diamonds in India," he said. "Earlier this year we had a great response from Indian diamantaires to our tender of rare blue diamonds from the Argyle mine and this encouraged us to look to Mumbai as a 2009 pink diamond tender viewing location."
Entitled 'Grand Passions,' the collection includes a 2.61-carat intense pink heart-shaped diamond named 'Argyle Amour' and a 1.25-carat purplish pink round diamond named 'Argyle Shalimar.' A 1.10-carat red oval named 'Argyle Scarlett' will also be featured.
"These diamonds are for appreciators of the truly exceptional and with around 10 years remaining of the Argyle diamond mine, these rare pink diamonds will be keenly contested by investors, collectors, and diamond experts from around the world," said Josephine Archer, business manager for Argyle Pink Diamonds.