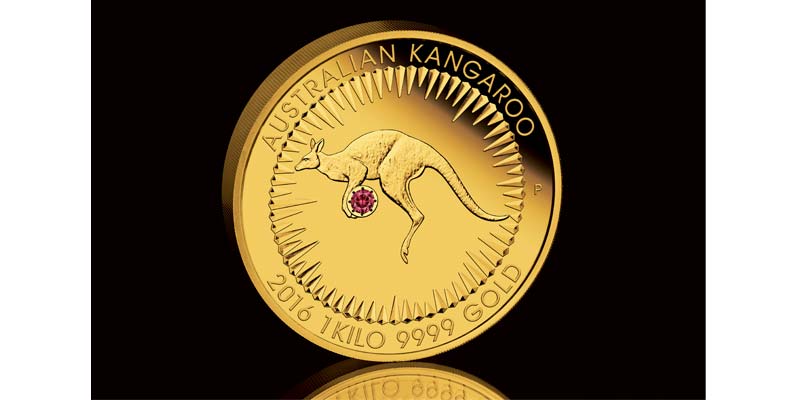 A million-dollar Argyle red diamond gold coin has sold within 48 hours of its unveiling.
Rio Tinto Diamonds says it was bought by Tiara Gems and Jewellery, a Dubai-based company specializing in rare and important fancy-colour diamonds, unique collectibles, and heirloom jewellery.
Known as the 'Kimberley Treasure,' the coin is crafted from one kilogram of 99.99 per cent fine gold and features a radiant-cut, .54 carat red diamond unearthed from Rio Tinto's Argyle mine. The coin is a collaboration between the Perth Mint and John Glajz—an authorized partner of Argyle Pink Diamonds—who has created several gold and pink diamond ingots and coins during the past five years.
"We are delighted with the sale of the mint's 'Kimberley Treasure,'" said Rio Tinto Diamonds managing director, Simon Trott.
"We have seen, and continue to see, strong demand from this high end of the luxury market. The coveted 'Kimberley Treasure' speaks the language of exclusivity, desirability, and collectability."
Valued at $1 million AUD (975,953.51 Cdn.), the coin is legal tender under the Australian Currency Act 1965.
"We are excited and privileged to add the 'Kimberley Treasure' to our international collection of one-of-a-kind pieces," said Ashish Vijay Jain, founder and chair of Tiara Gems and Jewellery.