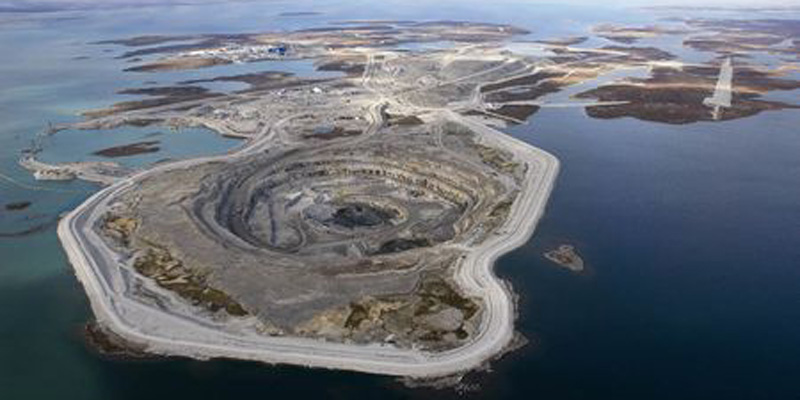 A little more than a year after announcing it may be getting out of the diamond business, Rio Tinto now says it is taking itself off the market.
The company said it had made the decision after a strategic review, which included potential divestment. Rumours of a possible initial public offering have been swirling in the last few weeks.
"The medium- to long-term market fundamentals for diamonds remain robust, fuelled by growing demand for luxury goods in Asia and continuing strong demand in North America," said Rio Tinto Diamonds and Minerals chief executive, Alan Davies.
"We have valuable, high-quality diamonds businesses that are well positioned to capitalize on the positive market outlook. After considering a number of alternative strategic ownership options, it is clear the best path to generate maximum value for our shareholders is to retain these businesses."
The announcement came less than a month after the JCK Las Vegas show where the company reintroduced its 'Diamonds with a Story' marketing campaign, which will be targeted at the all-important Indian and Chinese markets. The initiative aims to go beyond the four Cs to provide consumers with the human, geological, and cultural histories behind diamonds.
Research conducted in the United States by Rio Tinto identified the factors consumers look for in the diamonds they purchase. The results formed the basis of the campaign's four stories on which the designers' collections are based. They are:
• 'Shaped by Origin,' which looks at a diamond's place of origin;
• 'Cutting Impact,' which conveys the idea a diamond has a positive impact on its place of origin;
• 'Mixed Medium,' which differentiates designs and concepts that set them apart; and
• 'Color my World,' which looks at the world of natural coloured diamonds.
Rio Tinto owns 60 per cent of Canada's Diavik mine, along with Australia's Argyle, Murowa in Zimbabwe, and the Bunder Project in India.