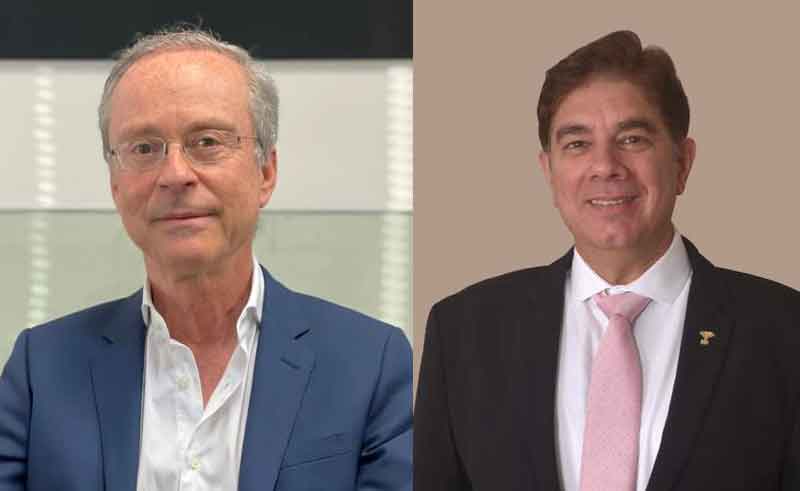 After nearly five decades with the International Gemological Institute (IGI), Roland Lorie will step down as CEO, effective Oct. 1.
Founded in Antwerp by the Lorie family in 1975, IGI has a global footprint of 29 laboratories and 18 schools of gemmology across 10 countries. Roland Lorie has led the group since his father's retirement in 2006.
Tehmasp Printer, a 24-year veteran of the institute who most recently served as managing director of IGI India, has been appointed global CEO of the organization.
"Selecting Tehmasp as the new leader was effortless—he has been with IGI for more than two decades and knows the business inside and out," Lorie says. "He brings a commitment to excellence and innovation that can help propel the company into its new chapter."
"I am honoured to take on this new role," Printer adds. "Roland and the Lorie family have left a lasting legacy for the business, which today has become a world leader in the certification of natural diamonds, lab-grown diamonds, and coloured stones. I am confident that … IGI can continue to pave innovation in the industry and provide confidence to manufacturers, retailers, and consumers around the world."
The announcement comes less than three months after private equity firm Blackstone paid more than US$500 million to acquire the lab.
"On behalf of my family, we are incredibly proud of the stellar reputation, teams, and trust that we've built over the last 50 years," Lorie says. "I feel it's the perfect time to pass on the baton to new leadership, and my best wishes are with Tehmasp."