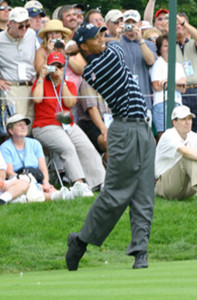 Tiger Woods may no longer be a king in the world of golf, but Rolex has crowned him its newest brand ambassador.
 
The news comes days after Woods failed for the first time in 15 years to be ranked among the top-50 golfers in the world.
Once a brand ambassador for TAG Heuer, Woods lost his contract with the Swiss watch brand earlier this year when it decided not to renew. In the months following the news of his marital problems, TAG initially stood by him, although it scaled back use of ads in which he appeared.
The deal with Rolex is the first major endorsement the scandal-plagued golfer has signed in two years.
In a statement on its website, Rolex said Woods is joining its family of brand ambassadors which are "chosen for their talent, perseverance, and ability to communicate their passion for their sport."
"Rolex is convinced Tiger Woods still has a long career ahead of him and that he has all the qualities required to continue to mark the history of golf. The brand is committed to accompanying him in his new challenges."