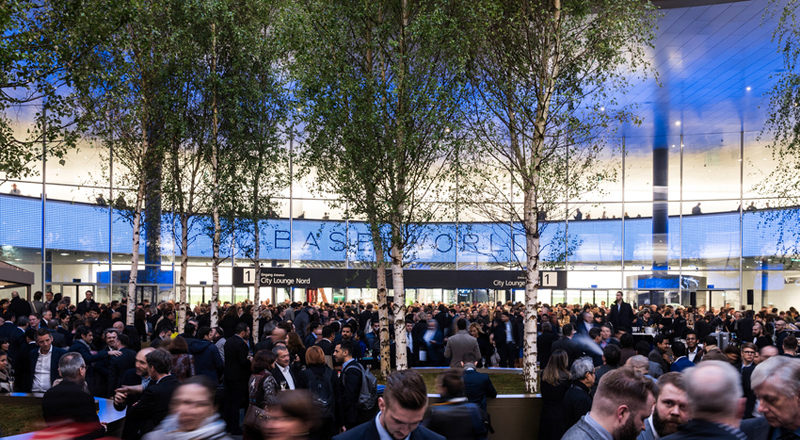 Baselworld and its show organizers, MCH Group, have taken a hit with the loss of four major luxury exhibitors.
Rolex, Patek Philippe, Tudor, and Chopard have cut ties with the Swiss watch event, announcing the formation of a new industry show, set to take place alongside Watches & Wonders in Geneva next April in collaboration with the Fondation de la Haute Horlogerie (FHH).
The news follows MCH Group's February announcement that Baselworld, originally scheduled April 30 to May 5 in Switzerland, had been pushed to January 2021 due to global concerns surrounding COVID-19.
On April 3, MCH Group announced it would not offer full refunds for the cancelled 2020 show, despite many exhibitors arguing the new dates were not conducive to their schedules, as they conflict with other industry events.
"We have taken part in Baselworld since 1939," says Jean-Frédéric Dufour, CEO of Rolex. "Unfortunately, given the way the event has evolved and the recent decisions made by MCH Group, and in spite of the great attachment we had to this watch show, we have decided to withdraw."
He adds the new show, which has yet to be named, will allow Rolex, Patek Philippe, Tudor, Chopard, and other brands "to join forces and better defend the interests of the industry."
"Following discussions initiated by Rolex, it seemed only natural to create a new event with partners that share our vision and our endless, unwavering support for the Swiss watchmaking sector," Dufour says.
Thierry Stern, president of Patek Philippe, agrees.
"The decision to leave Baselworld was not an easy one to take for me, being the fourth generation of the Stern family to participate to this traditional yearly event," he says. "But life evolves constantly, things change, and people change as well, whether it is at the level of those responsible for the watch fair organization, the brands, or the clients.
"Today, Patek Philippe is not in line with Baselworld's vision anymore. There have been too many discussions and unsolved problems; trust is no longer present."
Meanwhile, MCH Group released a statement, expressing "great surprise and equally great regret" regarding the cancellation of the four exhibitors and speculating that the move might have already quietly been in the works.
"The companies now 'migrating'—including Rolex—spoke out in favour of a postponement to January 2021," MCH Group says. "They are also represented on the [show's] exhibitors' committee, where the future vision of Baselworld has been discussed on several occasions and has met with a positive response, as was also evidenced by countless individual discussions.
"The intention to move to Geneva has never been mentioned. MCH Group must therefore conclude the relevant plans have been in preparation for some time and the discussions concerning the financial arrangements for the cancellation of Baselworld 2020 are now being put forward as an argument."