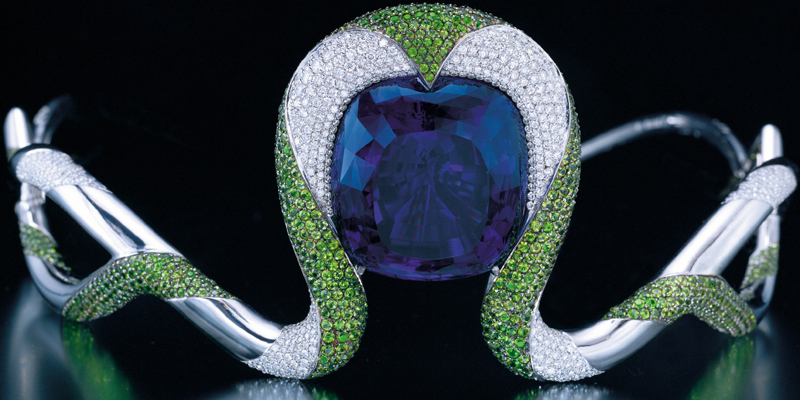 One of the most important private gemstone collections outside of royalty is coming to the Royal Ontario Museum.
Light & Stone: Gems from the Collection of Michael Scott will be on display for a year starting Dec. 20 at the Gallery of Gems and Gold.
Part of the ROM's 'A season of gems,' the collection features rare and unusual precious stones, gem crystals, jewellery, and gem artworks. Highlights include Metamorphos, a 485,461-carat quartz sculpture and 'Queen of Kilimanjaro,' a white gold tiara with a 242-carat faceted tanzanite encircled by 803 tsavorite garnets and 913 brilliant-cut diamonds.
The collection is one of the most comprehensive in the world, says exhibition curator Kim Tait, associate curator of mineralogy.
"Mr. Scott has collected gem species of almost every colour imaginable," she said. "Visitors will have a unique opportunity to better understand the incredible diversity of gems and crystals through artistic settings, expert cuts, and masterful sculptures."
Scott is Apple Computer's first president. He became interested in gemstones after discovering a stone he planned to purchase was actually synthetic.