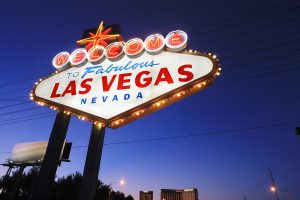 An upcoming edition of JCK Las Vegas will feature a new coloured gemstone exhibition, thanks to a multi-year agreement between show organizers and the International Colored Gemstone Association (ICA). Beginning in 2019—when the event moves back to the Sands Convention Center—this new offering will be available at a ballroom area located across from registration.
"We are delighted to participate in the JCK Las Vegas show beginning in 2019. This important event in the gem and jewellery sector will provide our members a new and unique opportunity to exhibit all in one location in the United States," said Clement Sabbagh, president of ICA.
The marketplace is anticipated to host approximately 80 booths belonging to respected international coloured gemstone suppliers. A preview will be made available to retailers one day before the show opens.