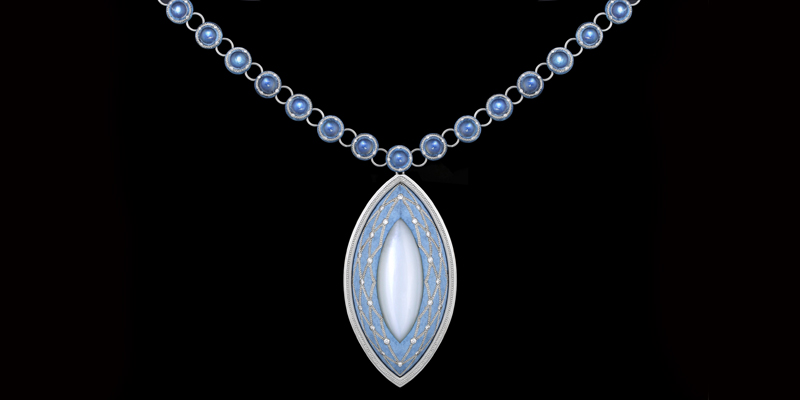 The Smithsonian National Museum of Natural History in Washington, D.C.,  has made Sir Zoltan David's 2016 American Gem Trade Association (AGTA) Spectrum Award-winning necklace, 'Iris,' the centrepiece of the new moonstone collection in the Feldspar Exhibit.
The Texas-based jeweller's necklace features a white 35.64-carat cat's eye marquise-cut Indian moonstone for the centerpiece with 35 5-mm (0.2-in.) iridescent blue moonstones (18.20 ctw) set in David's blue patinated bronze with platinum inlay and ideal-cut diamonds.
"This is a dream come true for me," says David. "As a young man, at the early stages of my training in fine jewellery, I remember standing in the Smithsonian in awe of the craftsmanship surrounding me and hoping that someday my work could be on display there. What an hour to have my necklace showcased with some of the finest jewellery houses in the world."
The estimated value of the necklace is US$56,000.